What is Zapier?
Zapier lets you easily connect the web apps you use, making it easy to automate tedious tasks. Ragic now support integrating with other on-line service via Zapier. If you'd like to join in to use Ragic as a trigger or action application, you can navigate to the Tools menu, and selecting Sync with your web app under the Sync section.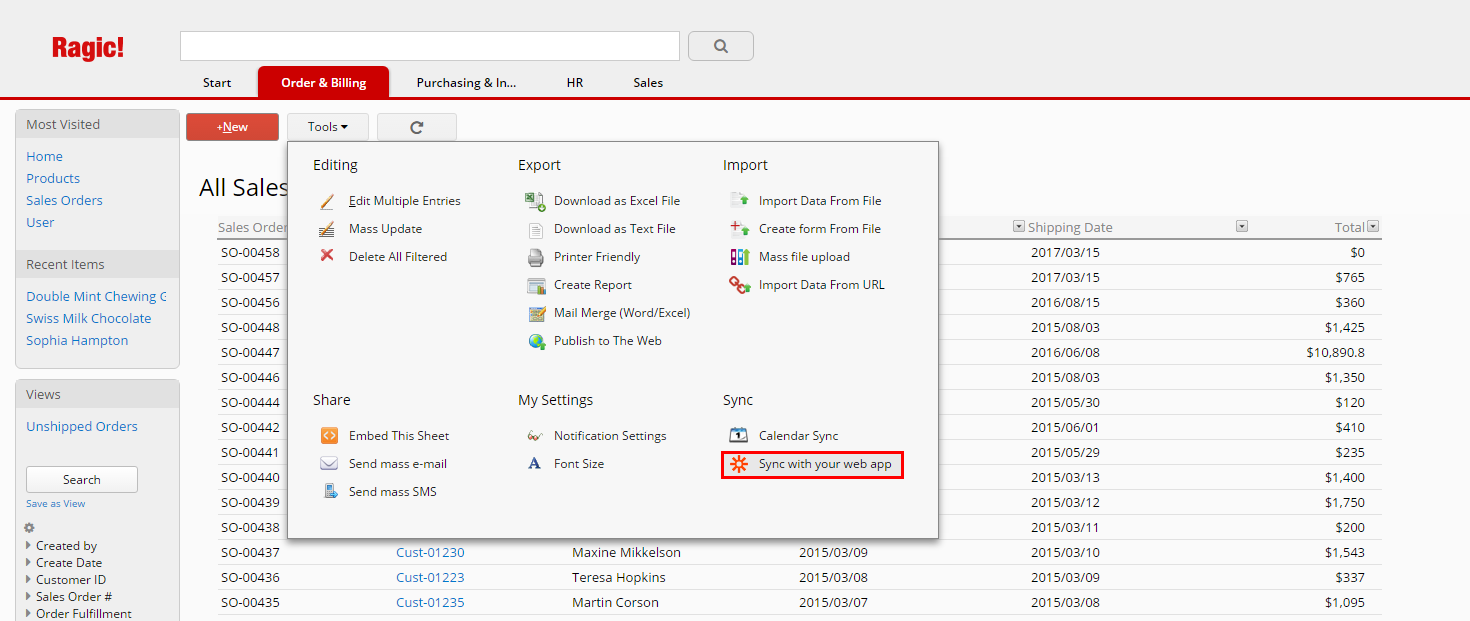 Create a zap with Ragic and the app you want to integrate with.
Log into your Zapier account (or create an account if you don't have one yet.) Click "Make a new Zap" to get started on your integration. You should be able to see Ragic in the available apps.
Ragic can be used as either a trigger or an action on Zapier for creating entries.
Example: Ragic + Trello
In this example, when a new record is created in Ragic for a project task, a new card for this task will be created in Trello, a team collaboration tool. The possibilities are endless with all the available apps that have Zapier integration.
Step 1. Configure the trigger
With our examples, you'll need to set Ragic as trigger application while create a new record as trigger action.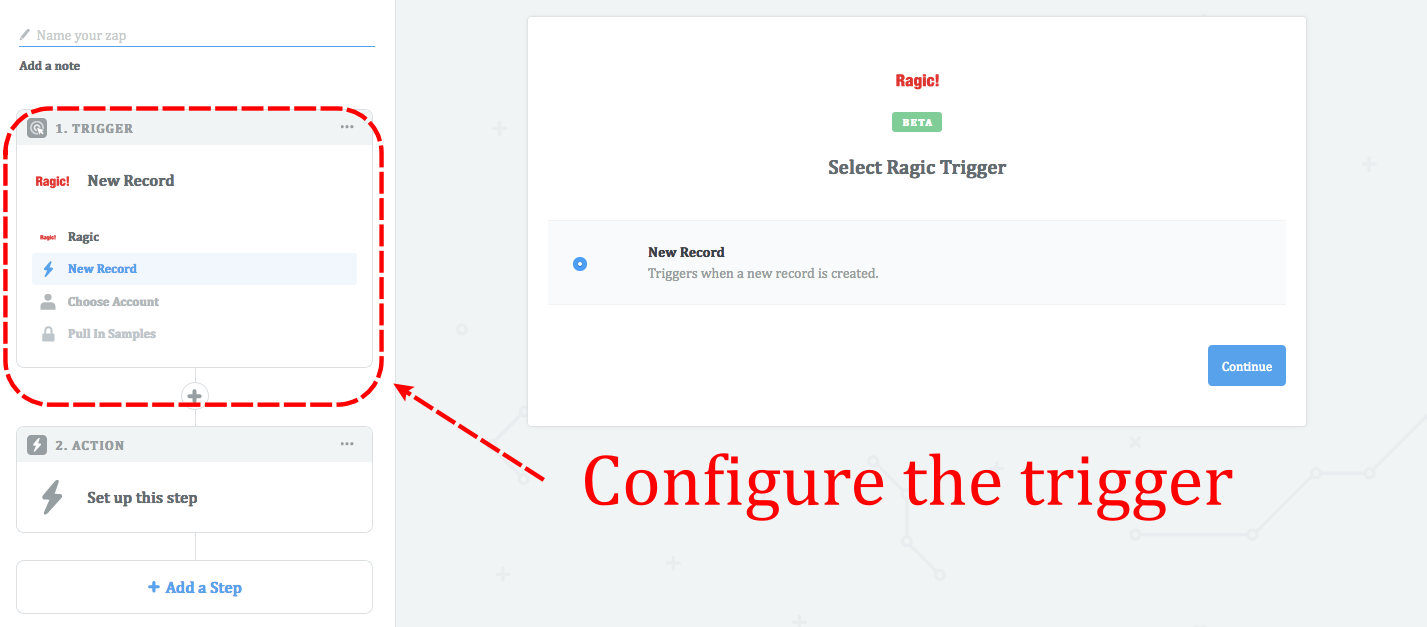 If you're doing an integration with an app on Zapier for the first time, you'll need to connect the apps you use to allow Zapier access to read and write data.
In Ragic's case, you'll need to connect the API Key and Sheet Path. These can be found on your Ragic API page, which will be linked from Zapier in this step.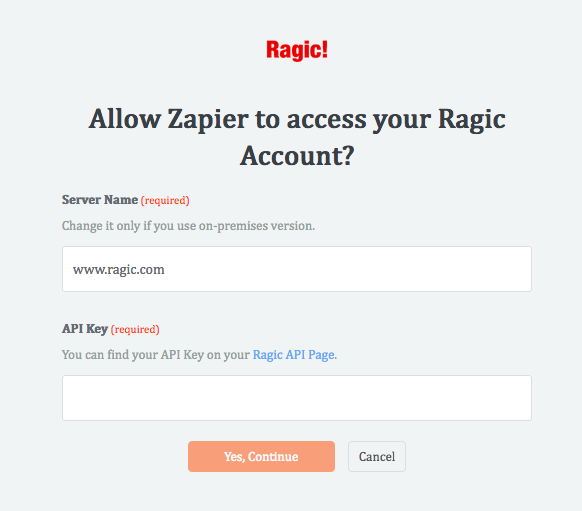 You may click on Ragic API page to have the full list of your sheets or select from the dropdown menu.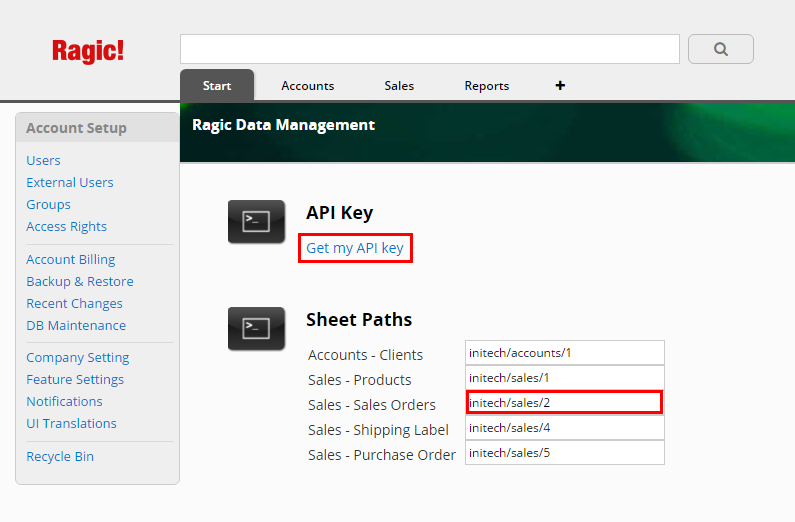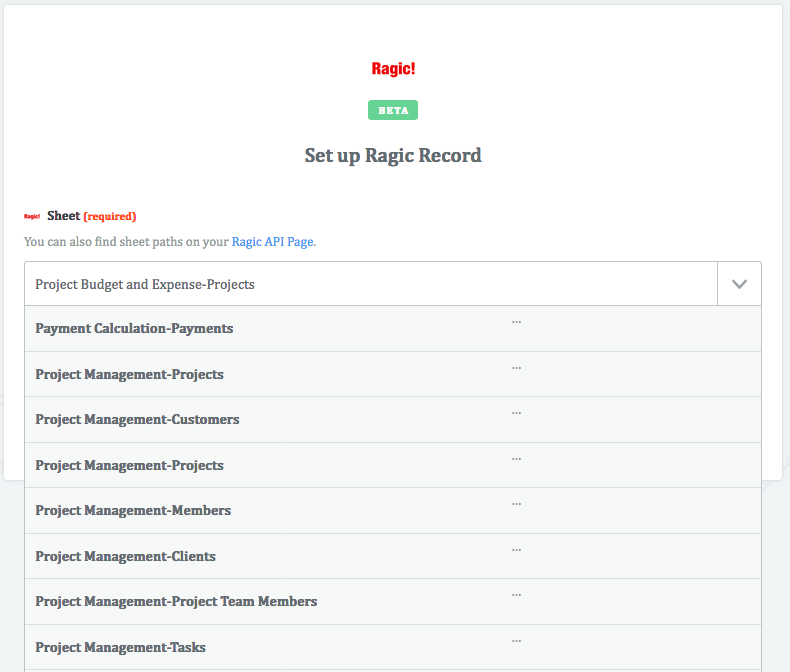 Since you can have many different apps on your Ragic account in different sheets, make sure that you are connecting the correct sheet path.
Step 2.Configure the action
Once you have connected your accounts, you can continue on with the next step.
The steps that Zapier offers for integration might differ according to the app combination you are creating. Usually, you will need to map which fields correspond to each other.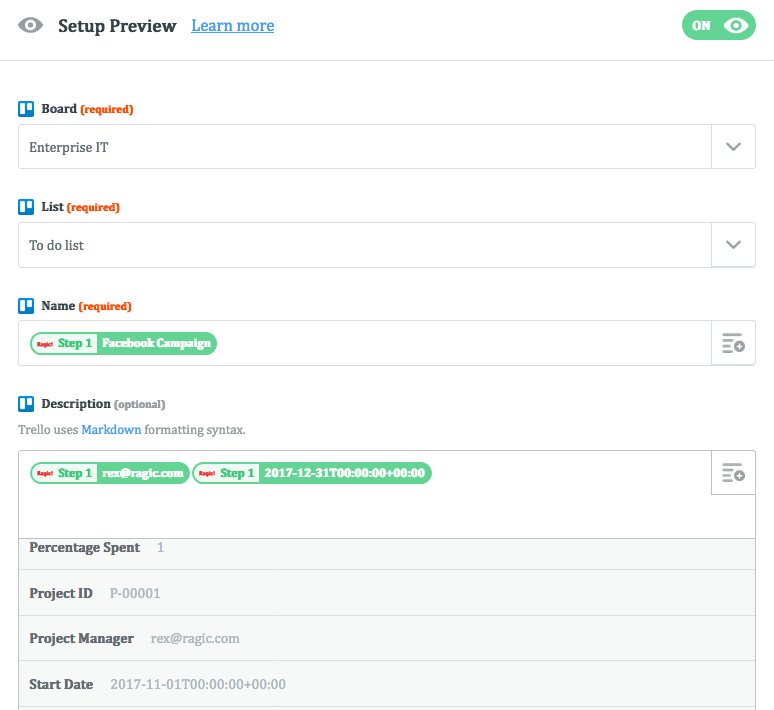 Tip: Since the fields available on Ragic differs depending on your sheet design, you can always go back to design your sheet if you would like to make modifications, such as adding extra fields if necessary. Zapier will save the zap you are editing as a draft.
Once you have mapped all the necessary fields, you will be able to test and view samples from each app you are using.
Once you have finished linking your apps together, you can name your Zap which will automate actions that you have specified according to your settings, in the timeframe that is specified depending on your Zapier account.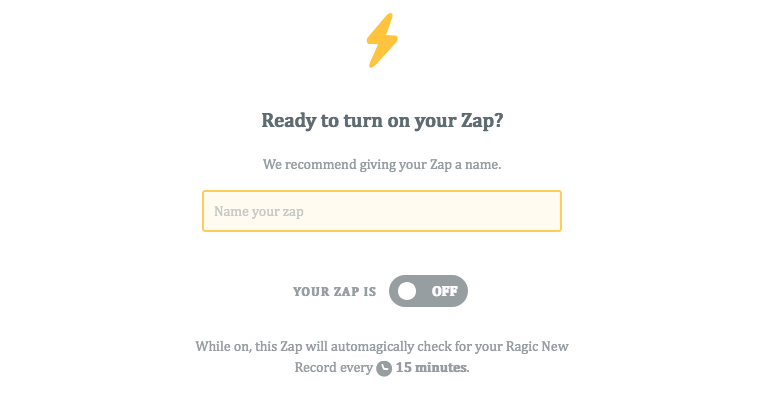 In this example, Zapier would automatically check for new Ragic records in our Project tasks sheet every 15 minutes, and will post them to Trello if there are new records with no further action required from the user.